Hypermobility can present as a group of what seems like unrelated, common symptoms. It is rarely diagnosed, but that doesn't mean it's a rare disease. It can impact 20% of the population. One of the most obvious symptoms can be natural flexibility, but this isn't always obvious. Tight, stiff muscles are another common symptom, along with mental illness, gastrointestinal symptoms, chronic pain and more. All cases are different based on the type of hypermobility, genetic variations and symptoms. Check out this video for more information. If you recognize yourself, I can help. Make an appointment for a reading on my website.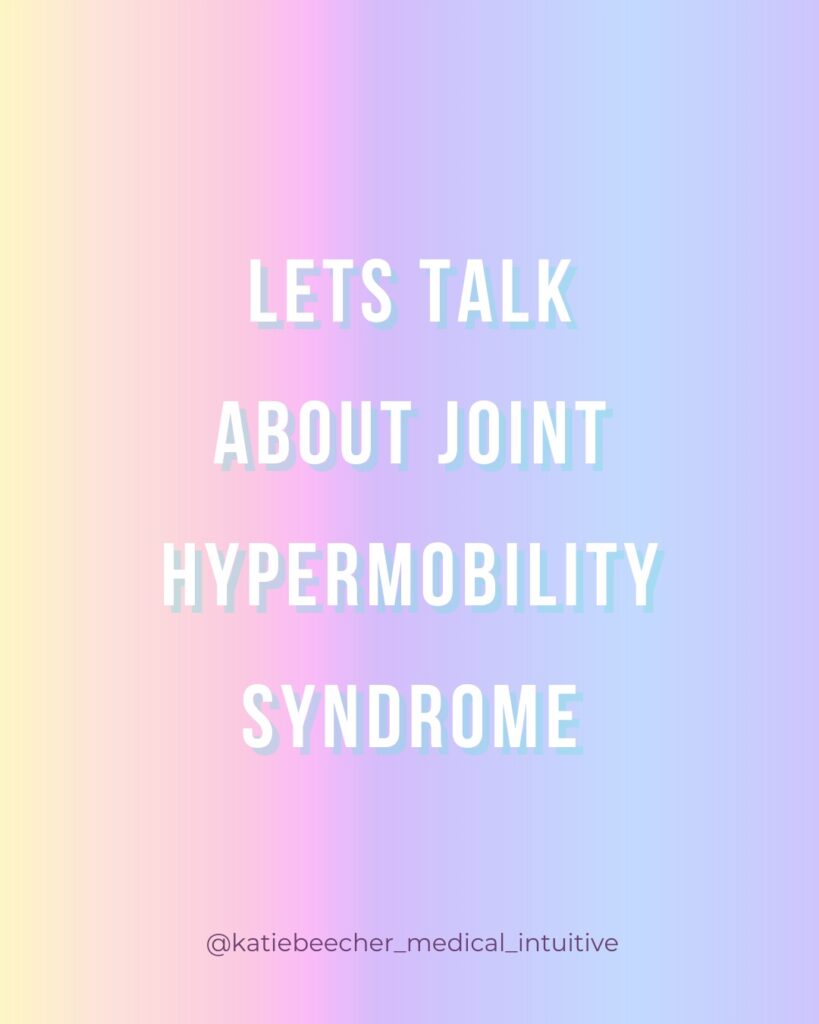 https://www.youtube.com/shorts/IArpD91mY6E
Do you have your copy of my book Heal from Within: A Guidebook to Intuitive Wellness? This is one of the latest reviews. I'd really appreciate an Amazon review if you are enjoying it. Thank you!
"I came across this book in my search for healing and a stronger understanding of the power of intuition. Every word resonates!!! When I first started reading the book I began underlining the powerful parts until I realized that I was highlighting nearly every line, page after page:)
I had a basic understanding of the mind, body, soul connection but this book beautifully demonstrates just how strong the connection is and how you personally can create greater, more meaningful and permanent change to your health than Western medicine would allow you to believe.
Chapter by chapter, this book insightfully helps each reader identify their wellness issues by taking a deeper look at symptoms, their associations with energetic centers, and techniques on healing. While Katie provides examples of her own personal wellness issues and those of those clients, the back of the book contains a glossary of other mental/physical issues that were not touched on.
Kathy not only as a gift of healing and connection with spirit, but also a gift for connection to others through writing! The vast majority of this book read like it was specifically written for me! Yet as I gift it to other people, they all say the same thing!
This book is a must have resource for the holistic minded!"