My Mission:  To help as many people as possible connect to their intuitions, find unconditional love and self acceptance.  I have learned that with these things, health, happiness and even miracles are possible.
I am an internationally known Medical and Emotional Intuitive and Licensed Professional Counselor with over 30 years of experience. 
I learned about my intuitive, medium and healing abilities as a result of healing myself.  I knew at a very young age that I was connecting with the spirit world, living people and animals on a level I could not explain. These connections were both comforting and terrifying. 
As a result of living in a dysfunctional family and bullying, I developed a severe eating disorder beginning at age twelve. By age sixteen, I was so out of control that I decided I would take my own life. Through divine intervention, instead of giving up, I called our pediatrician without telling anyone, not even my parents. 
He connected me with a Jungian Psychologist who changed my life. She taught me to connect to my intuition and my body, find self love and self acceptance, to understand and develop my intuitive abilities, to disconnect from the negative influences in my life and to dialogue with the eating disorder as my friend, not my enemy. Healing from bulimia was one of the hardest things I have ever done but I will always be grateful. I have been recovered for over thirty years.
During my recovery, I also connected with my spiritual guides who told me that I would use what I had learned to help others and I became a Licensed Professional Counselor and eventually a medical and spiritual intuitive working with people all over the world.
My guides also told me that I would write books, the first of which came out in February 2022 called Heal from Within: A Guidebook to Intuitive Wellness. It was published by St. Martin's Press. In the book I help people connect to intuition and spirit, heal physically, emotionally and spiritually using many of the same techniques I use in my readings, find self love and acceptance and learn to be their own medical intuitive.  It contains many personal stories of inspirational healing, including my own.
I have a BS in Biology and Psychology, a MS in Counseling and Certification in Special Education and I have been a professional watercolor artist.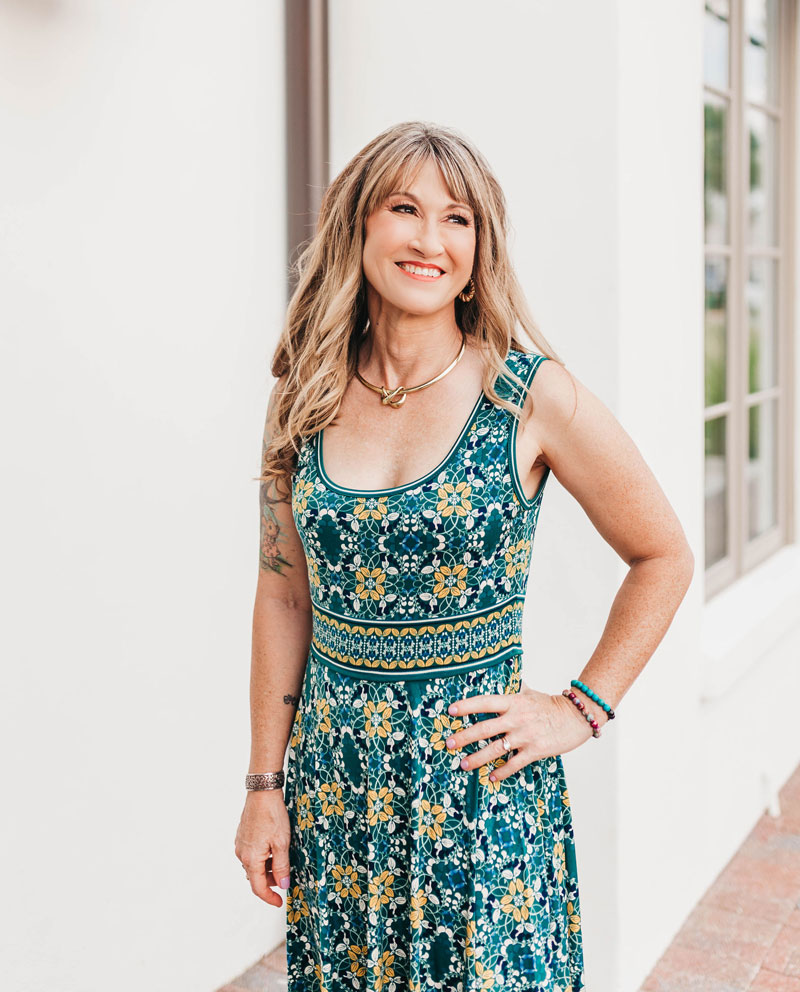 What Happens During A Medical & Emotional Intuitive Reading or an Intuitive Consultation?
The only information I need to begin your reading is your name and age. I don't need to speak with you or see a photo. I am clairaudient, clairvoyant and clairsentient. This means I receive auditory and visual information and even physical symptoms from my spiritual guides.
First, I create a FOUR PAGE report with information Spirit and my guides tell me about your life and health. This can include childhood events both positive and negative, personality characteristics, family history, appearance, relationships, intuitive ability, behavior patterns, physical symptoms and much more. Then, I paint a symbolic picture of you in watercolor. The shapes, colors, symbols and words I paint and see are all significant.
My guides detect the physical, emotional and spiritual root causes of symptoms and illness, highlight your strengths and reveal your intuitive and empathic abilities. I help you connect to your intuition and empower your own inner healing. I teach you how to create self esteem and self acceptance. Together we develop an individualized plan going forward for healing and growth, enabling transformation physically, emotionally and spiritually and preventing future problems. I also provide information regarding nutrition and supplements. Finally, if necessary, I help you connect to other healthcare professionals or communicate with professionals already on your team. Please email or message me with any questions you might have.
Full reading includes:
One hour phone or in-person time
Four page written chart
Symbolic body painting